MIFB (MALAYSIAN INTERNATIONAL FOOD & BEVERAGE) TRADE SHOW 2016
Public relations and media management are about communicating credibly with key audiences who affect business results, such as media analysts, policymakers and policy influencers, customers and shareholders. Hence, it is an important element in supporting the power and value of an organisation's brands to all stakeholders.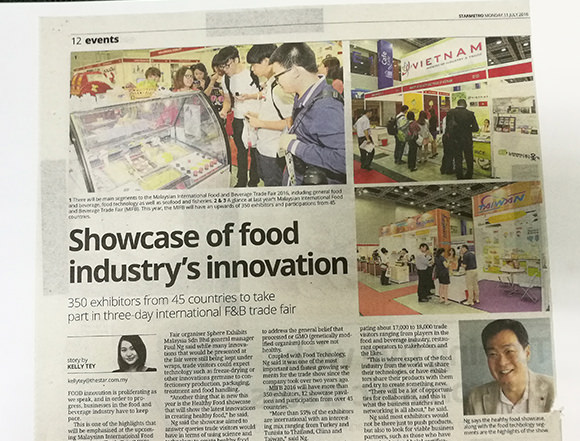 Enhancing the awareness understanding and commitment to a brand through public relations is usually an essential part of any overall strategy aimed at sustaining and raising standards of performance and credibility.